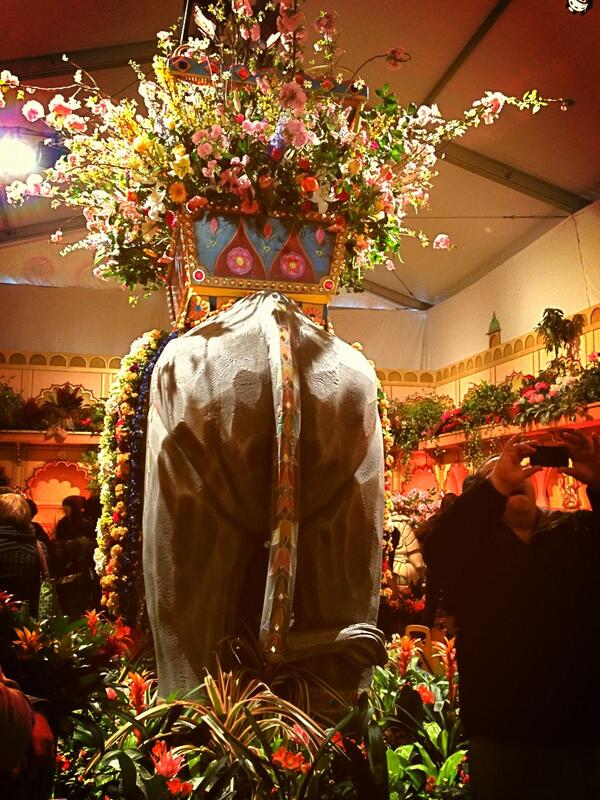 The annual
Macy's Flower Show
is in full bloom at the Macy's Herald Square location in NYC. It's free to enter the tented floral paradise, but hurry the last day is Sunday, April 7.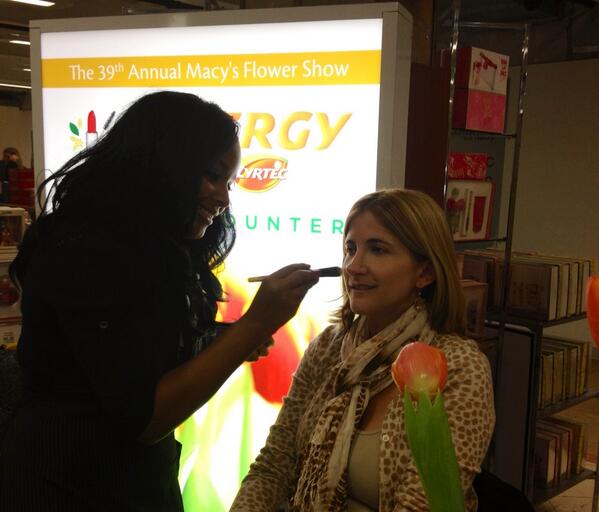 Cleverly, the flower show is sponsored by The Makers of
ZYRTEC®
allergy treatment products. To celebrate the partnership, they so kindly invited me to partake in a mini-makeover at the ALLERGY FACE™ Beauty Counter inside Macy's. I learned some helpful tips and tricks to survive the spring allergy season and combat "allergy face." According to their study, 50% of women with allergies have missed out on something, such as a party or date, because of their allergy-related beauty woes.
Beauty expert
Rebekah George
was also on hand to share some quick and easy ways to diminish eye puffiness and which colors will help draw away from facial redness caused by allergies. The timing couldn't have been more perfect, because that week my nose was particularly red and runny. You can watch her recommended beauty regime in the following video:
Post-beauty pic below. Look, no signs of red!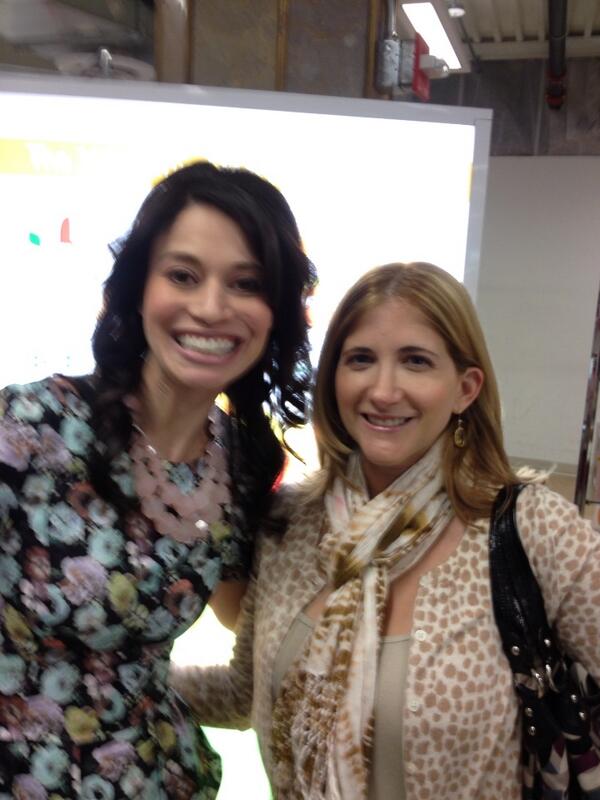 More spring allergy tips:
I also learned that tulips (my favorite flower) is a low-allergen flower, and surprisingly so are other bright, showy flowers like roses.
Although plants all need water to grow, but too much can leave them susceptible to allergy-producing molds. So, don't over water and do remove any standing water that could worsen the problem.
Generally, the pollen count is lower in the afternoon.
ZYRTEC also has a FREE app that checks the pollen count, just download ZYRTEC ALLERGYCAST.
Want more fun allergy stats? Click on the following Allergy Face Infographic (I'm obsessed with infographs):