Back in early December, I traveled to Albuquerque (the hardest city to spell!) for the first time for a special behind-the-scenes set visit of USA Network's upcoming action-suspense series
DIG
.
DIG
premiers on Thursday, March 5 on USA and stars
Anne Heche
and
Jason Isaacs
as an FBI agent stationed in Jerusalem who, while investigating a murder of a young female archaeologist, uncovers a conspiracy 2000 years in the making.
While touring the set, I especially had fun role-playing in the interrogation room with fellow blogger
@TheRealJethro
at TheWrap.com. Yes, I'd be a terrible actor, lol.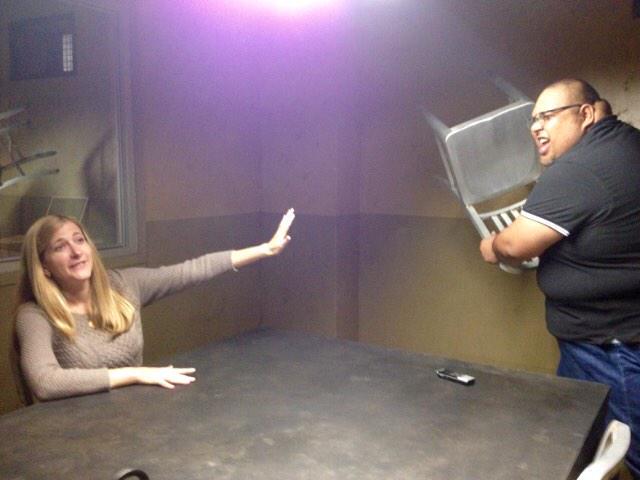 Besides touring the different sound stages and quietly watching a scene being filmed several times, I was also able to interview the cast including its two main stars. My impression of
Heche
was that she was pleasantly down to earth and seemed relaxed and comfortable with herself. Also, she wasn't as guarded or as serious in her responses as other actresses are, in fact she let a few minor curses slip and seemed able to laugh at herself.
I was especially eager though to meet English actor
Jason Isaacs
, but I was also a bit nervous since I'm used to him playing such great bad guys like Col. William Tavington in
The Patriot
and Lucius Malfoy in the Harry Potter series. However, talking with him you'd never guess he was even capable of playing such evil dudes. I found him to be very personable and funny. Apparently, he also likes to play Motown music on the set for everyone. He even agreed to pose for photos and took us back over to the set to do so.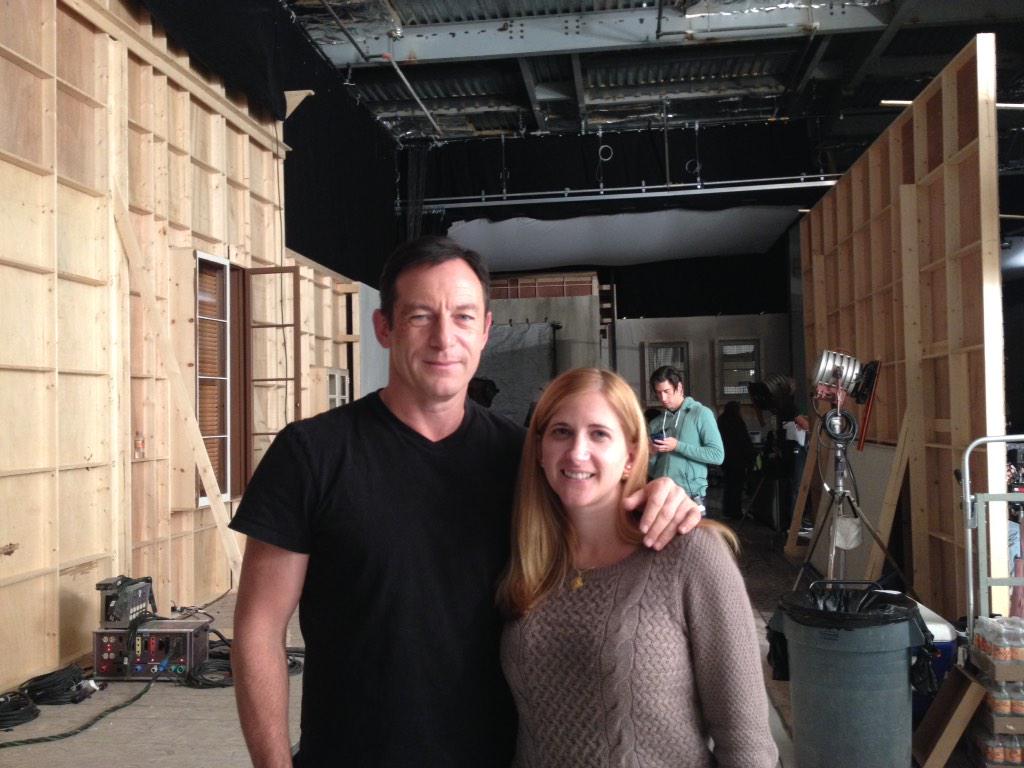 My piece on The Huffington Post has more on the new series including
Exclusive Photos From the Set of DIG
in Jerusalem and in ABQ.
Please retweet!
Exclusive Photos From the Set of DIG @DIGonUSA with @AnneHeche and @jasonsfolly http://t.co/zsIShBMlCl via @HuffPostEnt #DigDeeper
— Tara Settembre (@tarametblog) January 19, 2015