Decoration is the name of the game at holiday time—and with this month's festive Peanuts giveaway, you can decorate your home
and
yourself with the following prize pack!
First, give your nails the Halloween spirit with these adorable Great Pumpkin–themed nail polishes from
OPI
. This limited edition 4 piece collection is inspired by phrases and sketches of Snoopy and Charlie Brown's t-shirt squiggle.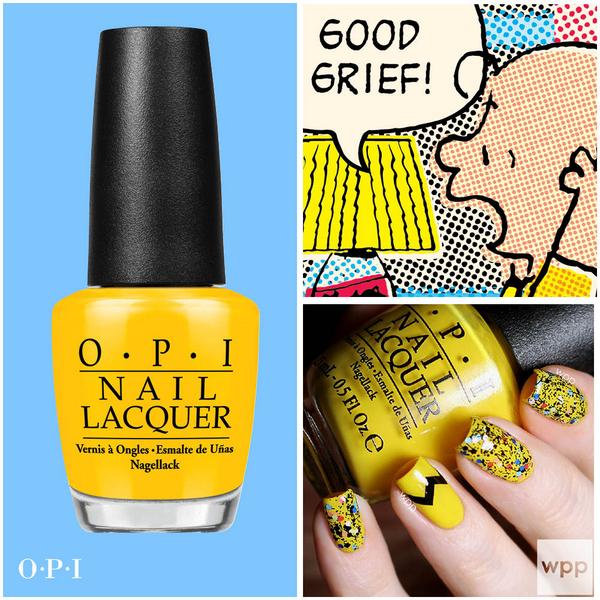 Then make your holiday home even more adorable with a miniature Charlie Brown ornament. And you've got the perfect soundtrack for your tree-trimming party, courtesy of this month's interview subject, jazz musician and Peanuts composer
David Benoit
, whose classic CD, 40 Years of a Charlie Brown Christmas, offers Benoit's gorgeous take on the music we all love so much.
What is it about A Charlie Brown Christmas and its music—what would the special be like without the music?
It wouldn't have quite the same charm and appeal. It's a perfect marriage. You can't imagine one without the other. It must have been fate that brought Vince Guaraldi to Lee Mendelson. I know from writing original music for Peanuts, Vince Guaraldi was always the reference point.
So you feel jazz is the right genre for Peanuts music?
I do. The kids are very sophisticated, their emotions, their vocabulary. Peanuts was one of first strips to do that—to have kids speaking intelligently, expressing deep emotions. Jazz, because of its sophistication, seemed to work very well. After Vince Guaraldi died, they tried using other composers; many of them, like Judy Munson, were very good. But she approached it from traditional cartoon composing, and it wasn't the same. Upbeat jazz just hit a spark. They were looking for another jazz pianist to start writing music, that's how they found me.
What was it about music and the brand that appealed to you so much?
Well, it was Charlie Brown and he was a loser! He was depressed a lot, and I was having a childhood like that myself [laughs]. I related to him, and felt I had a kindred spirit out there. Then the music was jazz and piano and upbeat and fun—I got hooked on it right away.
a Rafflecopter giveaway