Last night, Raphael and I scheduled a late-night babysitter (or second time ever) and headed to the
New York International Auto Show
for a Toyota and
She Buys Cars
Girls Night Out event. We enjoyed cocktails and a show floor tour before the massive event opened up to the public.
Granted, Raphael isn't a girl, but he still enjoyed the event and it was fun remembering how over eight years ago we had went when we were only dating. Also, he used the up-close show floor look as a chance to pick out his next ride i.e. the non-family car.
As always, I enjoyed chatting with other lovely bloggers and guests, check out the following selfie with actor and fashionista
Lizza Monet Morales
.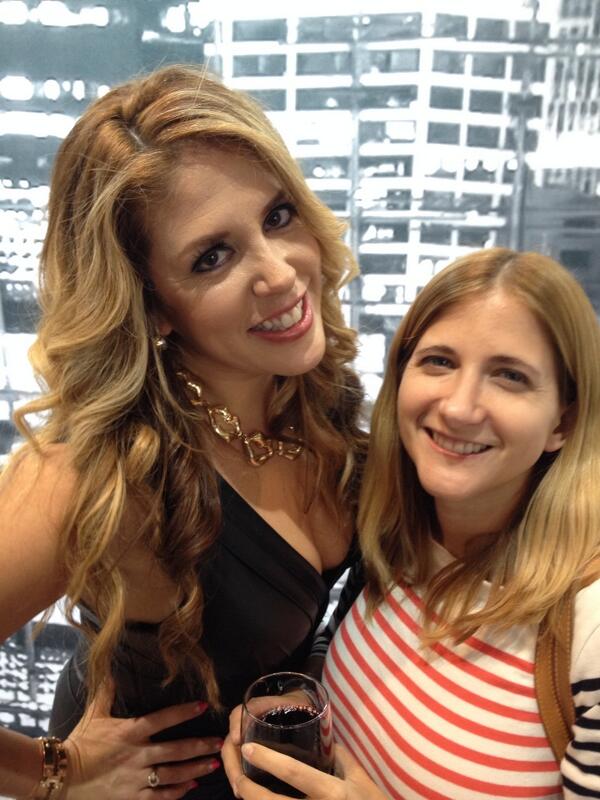 Also, the lovely Vera Sweeney (one of the first bloggers I ever met almost 9 years ago now) took this amazing group selfie (go go gadget arms!):
It was also the first time in awhile that I got tipsy and it felt good, as did the chair massage that I received at the Toyota booth: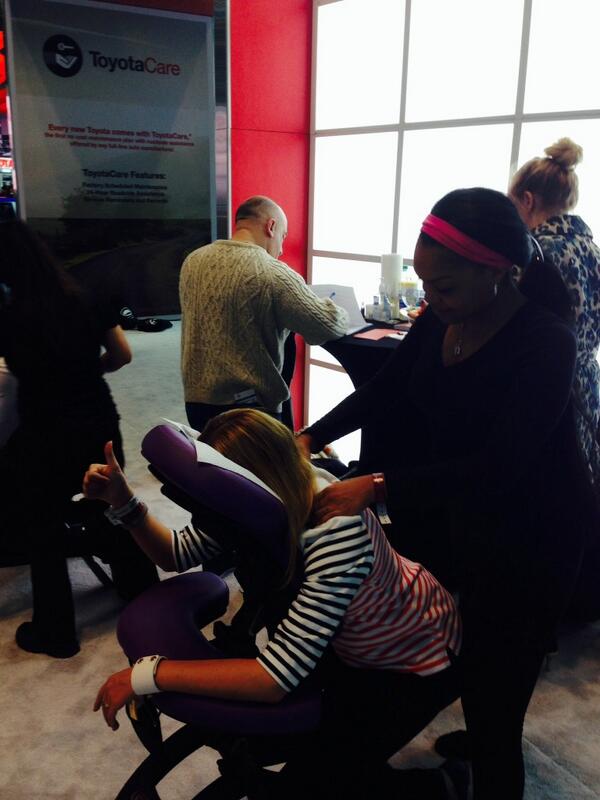 OK now let's talk cars. First, we checked out the latest edition of our Toyota Highlander and then ogled the
FT1 concept car from Toyota
, which will probably not be on the streets for another two years or so. Super hot, right?
We were then wow'd by the
ELR
, a luxury hybrid electric car from
Cadillac
with its paneled grille plates and sleek design.
While at show I took
Dr. Oz The Good Life Magazine
's
Driving Safety Quiz
. I got all the answers right except for the first one:
The least germy spot in your car is...
your radio dial
places where you spilled food,
your steering wheel
your door handle
Apparently it's your radio knob, which I thought would be quite germy. I also learned that you can boost your reaction time by 10% by chewing a piece of gum while driving. Interesting.