If you're a
Sex and the City
fan or a purse addict then you probably have already heard about
Bag, Borrow or Steal
. The site allows you to rent designer luxury bags for the month. So, for around $125 you can temporarily own a bag that can cost hundreds to thousands of dollars and have the latest and greatest for that season. No membership is required and standard shipping and damage insurance is included in the price of each rental.
I always thought the concept was cool, but I wasn't sure if it was worth it. I'm now singing a different tune though after I borrowed the following two purses for my trip to
BlogHer
this year in Chicago.
I lost count of the number of compliments that I received from complete strangers and other bloggers. Even a straight guy told me he loved my bag, lol. Overall, I felt glamorous and like I had an extra does of confidence just by having with these bags on my arms. They definitely provided useful conversation starters too!
I chose larger bags because I knew I'd be carrying flip flops, an iPad, extra chargers and lots of other stuff throughout the day and during the event's after-hour parties.
First up, the
Gucci Craft Medium Tote
in blue, which retails for $890, but can be rented for an entire month for $125. Once I had the bag I went out to find the right dress (this open back number from
bebe
) to pair it with. Here we (the bag and I) are at the
Hasbro Party
along with my new blogging friends
Just Short of Crazy
&
Super Savvy Mommy
. The bag even matches the step and repeat photo drop behind us! :)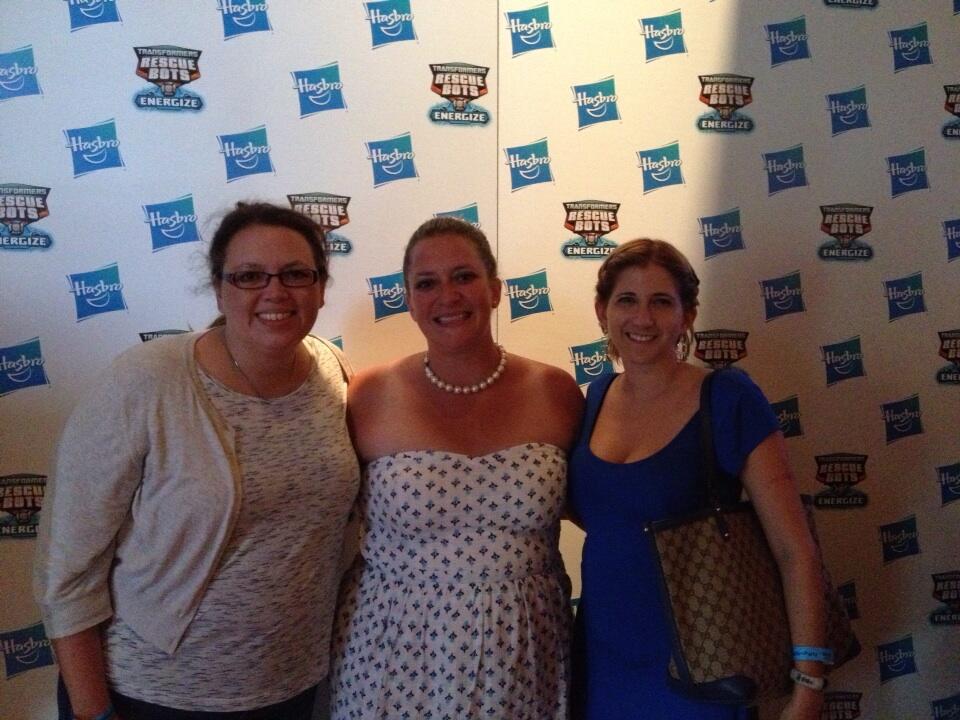 Next, the showpiece -
Louis Vuitton Ikat Neverfull
. At a $400 rental price, this was definitely the more coveted bag during my trip. It was ideal as my carry-on for the plane and while on the expo hall floor. I loved it so much, I'd pet the leather front of it whenever I was standing around, lol. One day, if I win it big, this would be the bag I'd buy! Check out the pretty inside lining too!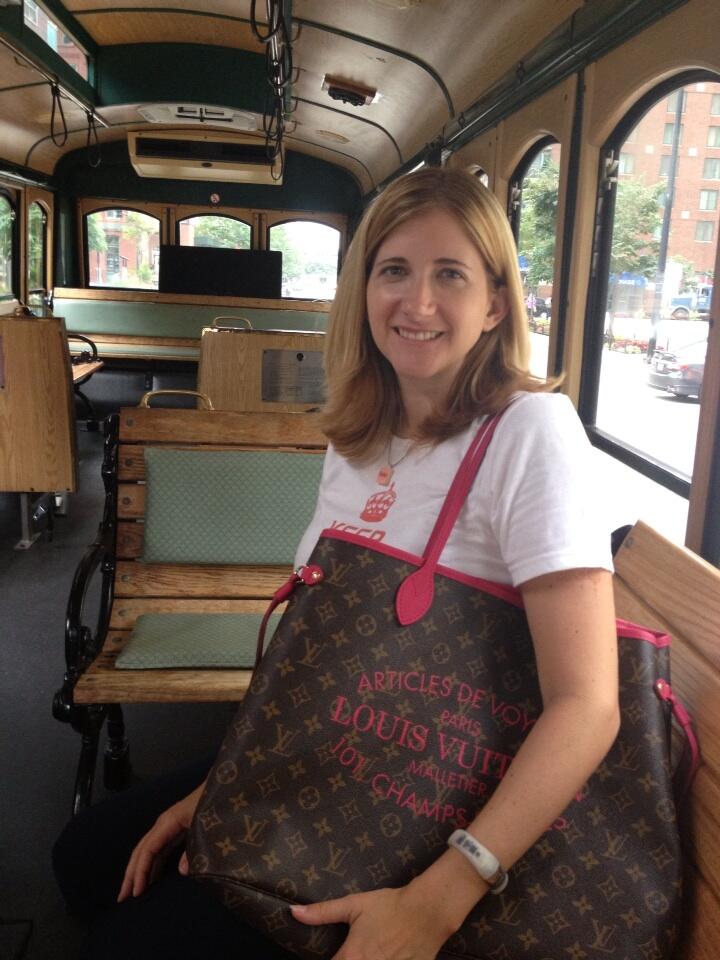 Bottom line:
I'm extremely sad to have to return these beautiful bags. I think I am going to be addicted to this site! It's perfect for special occasions and for those looking to spruce up their wardrobe, but on a budget. I think this service is particularly ideal for a summer vacation, wedding, business conference, reunion or an interview. The only downside was that I was terrified that something would happen to the bags or that someone would steal them, but I just made sure I was extra careful where I placed it, etc.
Related Posts:
Rent the Runway