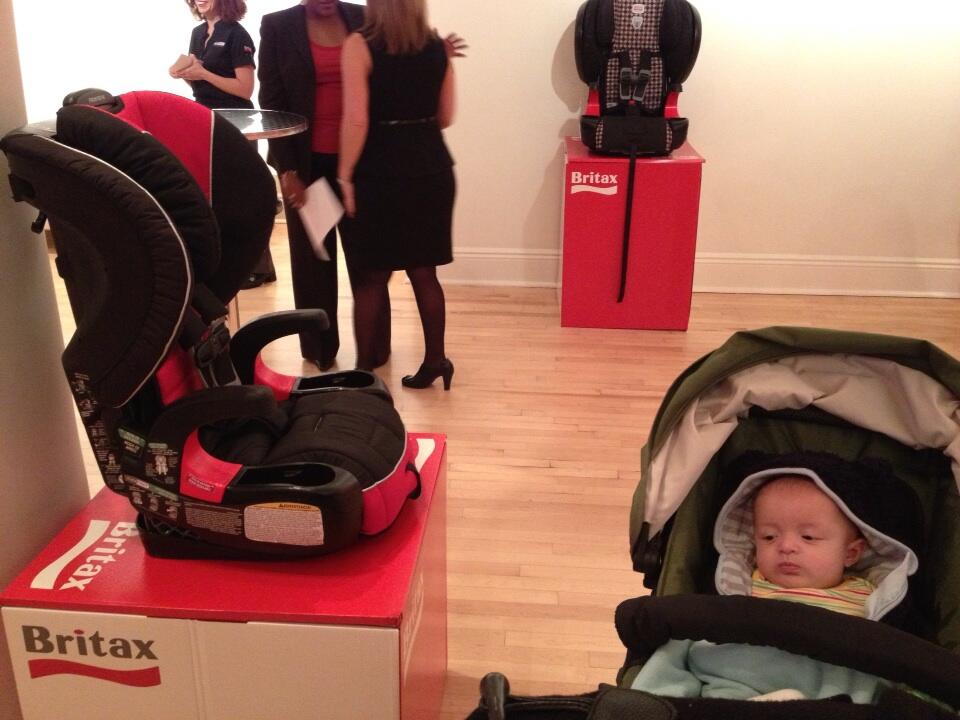 CLICK!
That's the new sound of a secure installation. That's the sound of a parent's peace of mind. That's the sound of BRITAX's new ClickTight technology car seat installation.
Today, BRITAX announced two new combination seats for 2013 - the
FRONTIER™90
and
PINNACLE™90
- both with the safe, secure and easy
ClickTight Installation System
.
Last week, I was able to get a sneak peek at the new click technology during a press preview. Since it was in the city and I was by myself, I took Ben in only for some mommy and Benny bonding time, but Logan gets to come with me on the next media event.
Personally, car seats frighten the heck out of me! Not in the sense that I fear that they plan on attacking me in some car seat uprising one day, but I'm afraid of moving them from one car to another. I worry that I'm not buckling them in just right. That's daddies department. I do the research and he installs it. This is why I always have their LATCH car seat bases in our SUV and never switch them to our car. Even when grandma is taking them out for the day, I let her use our car instead of re-installing them in hers.
Fortunately, with today's BRITAX launch, a car seat can be installed in three simple steps. Basically, ClickTight allows parents to easily install the new seats using the vehicle seat belt, eliminating the frustration of putting their weight in the seat or getting into the vehicle to install the car seat. No LATCH system or base required either. They had cars at the event to demo the new seats on and I was able to attach the seat in minutes. If I had these car seats I'd easily be able to move them from one car to another by myself. Thus, no more car seat phobia.
The BRITAX FRONTIER 90 (MSRP: $329.99) and PINNACLE 90 (MSRP: $369.99) will be available at mass, online and independent retailers in a variety of fashions May 2013.
Disclaimer
: I did
NOT
receive any compensation or product for this post, just admittance to the media preview via Britax's PR. All opinions are my own (duh)!